Which Wine Are You?
As a self-professed wine snob, I think wine can say a lot about a person. But can they say something about your real estate preferences?
Let's have some fun and see if we can find out!
Rose
Some wine snobs ignore this sweet, light wine, but we've got your back, Rosé-lovers. A person who prefers this sparkly pink beverage is probably going to be someone who loves entertaining – maybe a starter home in a busy area of the city, with access to lots of bars and restaurants. The yard will have to be landscaped, ideally with a great deck in the back for all of the summer barbecues they'll be hosting. The house might be basic – neutral but bright décor, probably a lot of "live, laugh, love" signs on the wall – but it will be designed for socializing. Open concept homes are popular with this wine type – when they are in the kitchen, they still want to be able to join the party in the living room.
When house hunting, the Rosé lover will only want to see newer homes with lots of natural light – maybe something near a yoga studio? And, at the end, they'll probably invite their favourite real estate agent to the house warming. And, of course, we will be there.
Red Wine
Truly, grouping all of the reds together in one category is a cardinal wine snob sin, but for brevity's sake, we're going to do it (the sacrifices we make for you!)
Studies show that red wine drinkers tend to have advanced degrees, tend to be married, and tend to drink more. These aren't going to be starter home people, but professionals looking for a sophisticated house. They have money and they aren't shy about spending it to surround themselves in comfort. A red wine drinker wants to be able to host small dinner parties instead of all-night-ragers, so intimate spaces with an elegant dining room will be ideal. Spare rooms, a home office and a kitchen they can cook in will also be important.
Houses in established (and coveted) neighbourhoods, with mature trees and quiet streets will be ideal for the red wine drinker. If a house has columns or marble, all the better. They won't be shy about telling you exactly what they want in their new home, and when they make an offer, it will be a serious one. Their real estate agent shouldn't expect an invite to the house warming, but there will be a wonderful thank you note and a bouquet of flowers.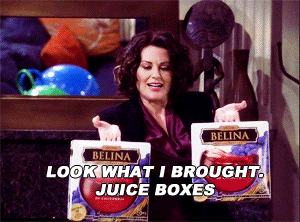 White Wine
There are so many white wines out there, and each has a personality as distinct as the person who drinks it. But, we've been making broad, sweeping generalizations thus far, so why not continue?
White wine drinkers are easier going than their red-loving counterparts. Modern homes – even condos – will be much more appealing than anything romantic and impressive. Stainless steel appliances, home gyms, and access to main roads will be a plus. And, there must be loads of parking available – white wine drinkers love to entertain. Also, if there's a listing with quick access to a dog park, or the river valley, that would be ideal.
White wine drinkers will be okay with a house that needs a little work – they are far more laid back and able to see potential. A space for a vegetable garden, as well as some beautiful perennials – think peonies, not roses – will be a great selling feature. White wine drinkers love to spend time outdoors, so the exterior space will be just as important as the interior space.
The white wine drinker won't be as choosy, but they might be a bit more relaxed about the process of house hunting, so they'll lean on their real estate agent a lot. However, they'll make the process of looking so fun, no one will mind!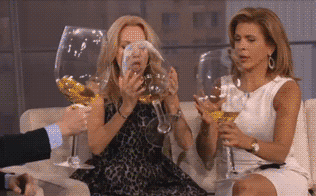 What do you think – did we get anything right at all? And, is anyone else craving a glass of his or her favourite wine?